All farms are registered under a national scheme.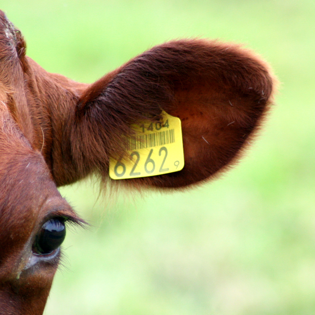 Cattle are tagged with a tail tag, which identifies the farm of origin. Many are also ear tagged with the individual animal's number as assigned by the farm.
When cattle are transported from the farm to another farm or to a saleyard or to an abattoir the individual details of each animal in each load of cattle are listed on a State Department of Agriculture Stock Movement Permit.
When cattle arrive at the destination their tags are checked against the Stock Movement Permit. Copies of these Stock Movement Permits are held by the State Department of Agriculture.
Once stock is at the abattoir, the details of the animals to be slaughtered are put on a "kill sheet". Prior to slaughter each animal is subject to an ante mortem veterinary inspection.
As each animal is readied for slaughter, details of all tags are checked against the "kill sheet". Each animal on the kill sheet has a sequential number assigned by the abattoir. Immediately after slaughter this number is attached to the body as well as the head and viscera for identification purposes during post mortem veterinary inspection. All parts of the animal, including the foetus, that fail to pass the post mortem inspection are condemned and separately disposed of.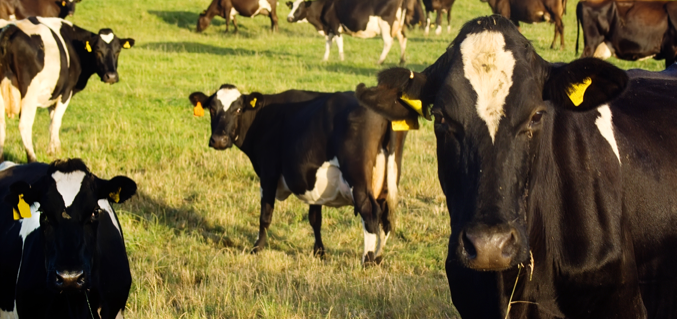 Blood is collected from foetuses of slaughtered pregnant cows that have passed post mortem veterinary inspection.
These foetuses are removed to a separate dedicated room to ensure physical isolation from any possibility of environmental contamination of contamination by condemned material.  Blood is collected by aseptic cardiac puncture to further ensure against contamination.
Blood is chilled and packed in ice for overnight transport to Moregate BioTech. The number of blood bags from each abattoir is recorded on a numbered delivery docket that accompanies each shipment.
Blood arrives at Moregate where each abattoir's blood collected on the previous day, is weighed in on computer connected scales that record the source abattoir, number of bags, delivery docket number and net bag contents.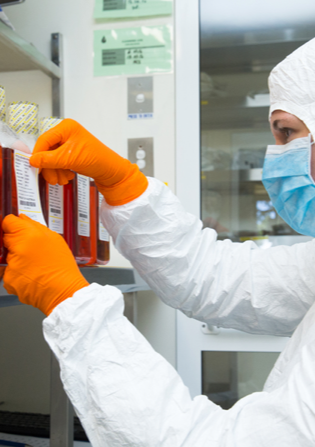 From here on all the blood processed on a particular day is one daily pool of blood, that is processed to make a daily pool of serum. The day's pool is filled into barcoded, numbered 4.5 litre bottles and frozen.
All the cattle killed at each abattoir can be considered as having contributed to that day's pool of serum. The details of each animal slaughtered are recorded and archived at the abattoir. Each bottle is numbered and has a production date recorded for it.
Prior to filtration each 4.5 litre bottle that will be used in the filtration pool is computer flagged as selected for that sterile filtered batch.
The bottles pooled for filtration come from a range of daily raw serum pools.
Using the above information, the batch of filtered serum which is derived from a homogeneous pool of raw serum, can be identified as being produced from blood collected at certain abattoirs on certain days. The details of the cattle slaughtered at these abattoirs on these days are recorded on the kill sheet.
In this way the batch of filtered serum can be traced back to the slaughtered cattle and the farms they originated from.